6 Summer Activities and their Perfect Cannabis Product Pairings
Say aloha to summer! It's the season of adventure and the time of year to grill outside. It's the season to get your hair wet, watch more sunsets than Netflix, and hike your boots off. And as we all know…all of these things are even better with a little THC. So, we've picked some of our favorite Dixie products to pair with these six summer activities: hiking and camping, rooftop grillin' and poolside chillin', baseball games, concerts and festivals, gettin' active, and jet setting.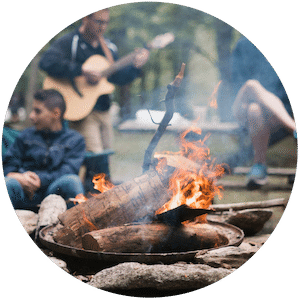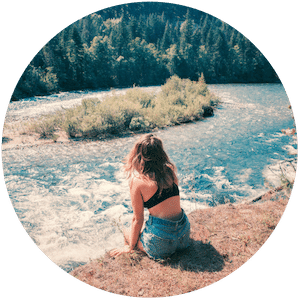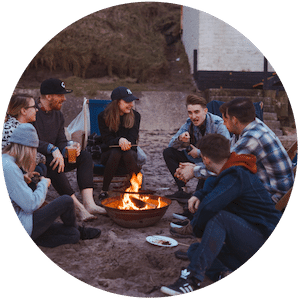 Hiking and Camping
Rocky Mountain High
When it comes to hiking, there's simply no denying that hiking and cannabis go together like peanuts and baseball games. Perhaps one of the greatest parts about the duo is experiencing heightened senses amidst your adventure into nature. Whether you're hiking under the trees with a group of friends, or sleeping beneath the stars with your dog, cannabis can often deepen your connection with nature and heighten your appreciation of getting away from the crowds and stepping into the fresh air. Just be mindful of the etiquette, safety, and laws regarding cannabis use outdoors and in parks. You can learn more about those best practices in "Cannabis in the Great Outdoors: Tips, Tricks, and Advice for Hiking, Backpacking and More." With this in mind, we picked our favorite cannabis products for summer hiking and camping.
What to look for (in a product):  
Portable and doesn't add much weight to your pack (and maybe something you'd take along with anyway) 

Non-combustible (out of courtesy to other hikers, as well as for fire prevention)

Controlled dosing

Won't melt while hiking on the trail
Hiking
If you've already tried our new Bursts Pulled Taffy, then you'll know they are the perfect summer hiking treat. Since they're all individually wrapped, you can pocket one or two for a day hike (or a handful for an overnight trip) without having to take the entire pack. Bursts also give you a great adventure high. One reviewer from the Dope Directory said, "I'm used to feeling dopey and off from consuming marijuana edibles for at least several hours but I found that after just a couple hours of my high setting in it gracefully vanished." This is obviously ideal for a hike, especially if you're planning on making it an overnight adventure.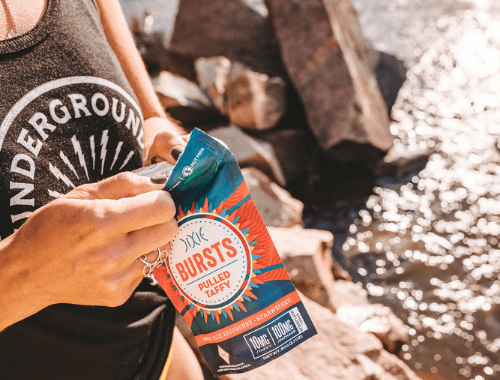 Vaping is another good way to go for hikers and campers, as it fits all of the things to look for in a product. Vape pens are easy to slip into your pocket or backpack and easy to consume even while walking. A favorite among many hikers is the Sativa cartridge by Mindset. Attach it to any 5/10 thread pen battery and you're good to set off on your adventure.
TIP! – Don't forget your doggie too! Hours of hiking (especially if they are adult or senior dogs) makes it especially important to take careful care of your pup's hips and joints. That's why we love Up and Moving hemp soft chews by Therabis.
Camping
After a long day of hiking, it's finally time to sit down and chill out with your friends. Gathering around the campfire, roasting mallows on long sticks to make s'mores is a must for any camping trip — just ask Squints or Smalls. Pull out your graham crackers and Dixie Classic Milk Chocolate Bars to make it an extra fun treat.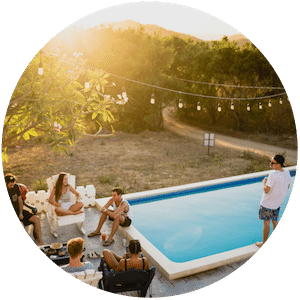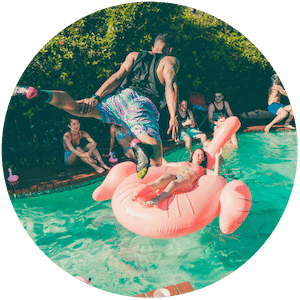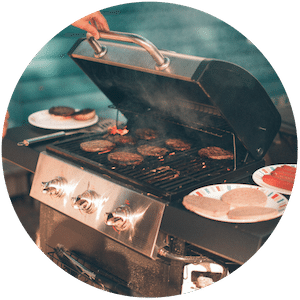 Rooftop Grillin' and Poolside Chillin'
Lay, sip, eat, play, chill
Summer is all about getting outdoors, but you don't have to go all the way to the mountains to do that. Whether you're getting together with the gang to grill some burgers, or hanging with a friend by the pool, there's a cannabis product for you.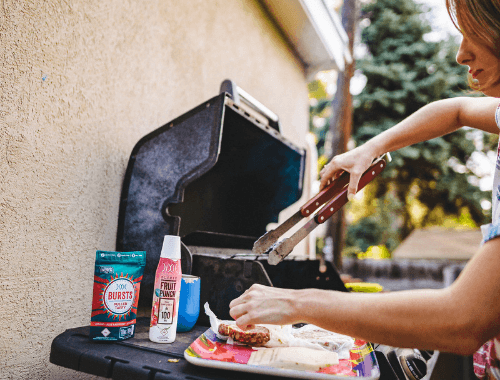 What to look for: 
Food and bevs that pair well with what's on the grill

Won't easily melt

Easy to share 

Helps to keep you hydrated

Sun protection
Grilling
A delicious burger or brat isn't complete without a delicious beverage by its side. That's where the Dixie Elixir, comes into play. Dixie Elixirs are a satisfying addition to any ice cold drink and are a great alternative to a boozy bev. We've worked with mixologists to create some exceptional mocktail recipes, including the Fruit Punch Fizz, whose key ingredient is our award-winning Fruit Punch Elixir. If you're keen on sharing, try making this recipe x10 and serve it in a punch bowl. 
TIP! – Need a post-Independence Day recovery drink? Add a splash of Fruit Punch Elixir to Fruit Punch Gatorade so you can recover from summer celebrations faster! 
Poolside Chillin' 
Or should we say poolside sippin'? After all, laying around by the pool is not the same without a cool drink in hand. While you could repurpose the Fruit Punch Fizz recipe above, why not try the refreshing mix of summer-ripened berries and lemonade while you soak up the sun. This Wild Berry Crush mocktail is carefully crafted with our Berry Lemonade Elixir and is sure to be as refreshing as a dip in the pool. Paradise found.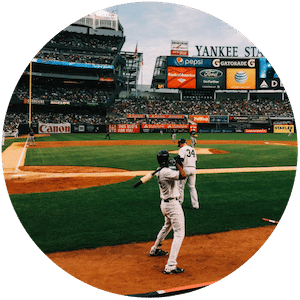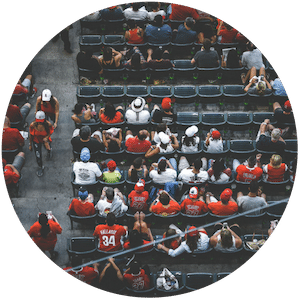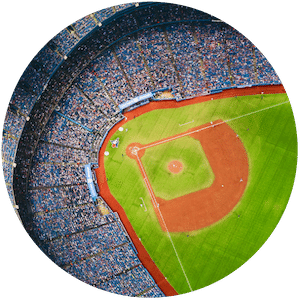 Baseball Season
Take me out to the ballgame
Buy yourself some peanuts and Cracker Jacks…because you're about to get the munchies. This is just one of the reasons baseball and cannabis go together so well. Beyond peanuts, you've got hot dogs, cotton candy and the all-time childhood favorite…Dip n' Dots. But it's not just the plethora of nearby munchies that make cannabis and baseball the perfect pairing. Baseball season has commenced and whether you're one of clapping Giants fans in the stadium, at the Rockies rooftop, or watching from the comfort of your own home…cannabis and baseball just go together. 
TIP! – Want to check out a game? Here's the full MLB schedule.
What to look for in a product: 
Long-lasting high to last through the game 

Sharable
Baseball games are a family-friendly environment, so it's best to stick to something you can consume before the game. Luckily edibles are perfect for this because you can take them before you get to the game, and not feel them until you're all situated in your seat with munchies in hand.
When it comes to edibles for a baseball game, it's always fun to play up the nostalgic element. This is why our go-to infused confections are Sour Smash Gummies. They're easy to bring along, oh so delicious, and play up that sweet and tart combo we fell in love with as kids.
Speaking of tart…our Dixie Tarts are another awesome option for a ball game. The assorted flavor pack is pocket-friendly, and if you let a Tart fully dissolve in your mouth, it will speed up the uptake time, just in time for the first pitch. 
TIP! – Find your home stadium in this High Times guide to using cannabis at baseball games, which covers most of the major stadiums.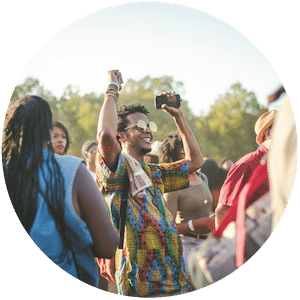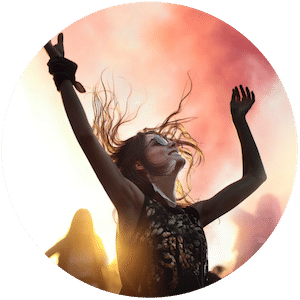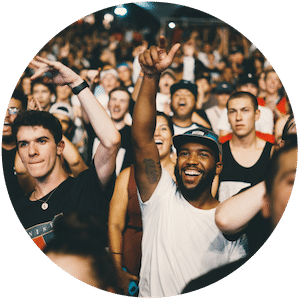 Concerts and Festivals
Jam out, have fun…and prepare to share
There are many scientific theories as to why cannabis seems to make music more pleasurable, but for whatever reason, we can conclude that it's a thing—it was a thing back at Woodstock in 1969, it was a thing back in Ancient Japan for celebrations—and it still is today.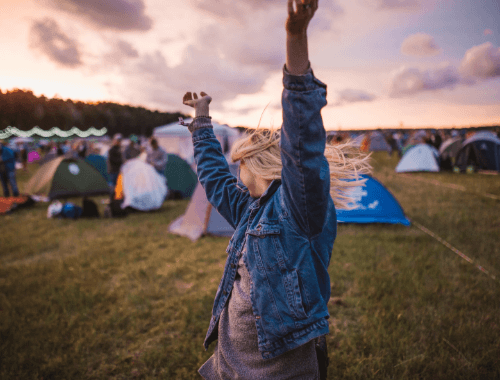 Beyond the connection with music, cannabis is particularly awesome for festivals as a replacement for alcohol. For long days of jamming out, cannabis is better than booze for endurance purposes. Using it as a replacement for alcohol also means you don't have to worry about breaking the seal and waiting in the long porta-potty lines every thirty minutes. It's for these reasons that more and more music festivals are becoming cannabis-friendly and cannabis use is generally considered to be acceptable and expected among concert and festival attendees (which is evident in this  Reddit thread where people discuss this very topic). 
What to look for in a product: 
Portable – preferably small and easy to carry

Sharable

Requires no "set-up"
Edibles are the favorite for day-long festivals because you can pop one in your mouth before you go in and not have to throw anything out. You can go with the individually-wrapped Bursts Pulled Taffy, or if you want something you can pass around and share, Tarts or Mints are your go-to. They both come in perfectly portable pocket-friendly containers and one single pack of Tarts has three flavors, so the whole crew can find a flavor they like.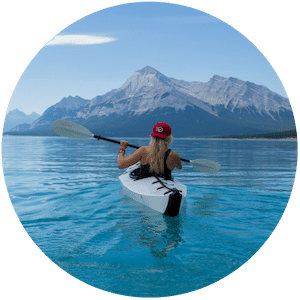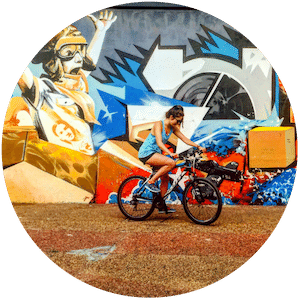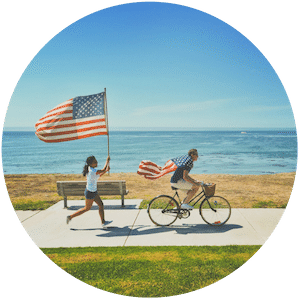 Gettin' Active
Fun and play under the sun
With any given physical exercise, cannabis is notorious for its use with performance and recovery. Even WBC champion boxer, Ava Knight, uses Dixie infused products for her training and recovery. This works for both inside and outside the gym; outside is usually where we like to take our workouts during the summer months. In this case, not only is cannabis used for performance but also to form a deeper appreciation for being outdoors and in out in nature for an evening jog or yoga sesh in the park. But you don't want aches and pains, or soreness left behind from yesterday's bike ride to keep you from doing today's fun summer activities, so recovery is equally important.
What to look for in a product: 
Non-combustible

Mixes with other pre-workout things you take

Cooling relief
Mind, Body, and Nature
Heighten your senses and fully appreciate everything you're taking in with the world around you—it's summer, it's warm, and it's damn beautiful. Try prepping for your workout or outdoor activity with an ice-cold, infused smoothie or protein shake. Make a berry smoothie with Watermelon Dew Drops before an outdoor yoga sesh to help guide the mind and body into savasana. If a pre-workout protein shake is more your thing, Dew Drops work great for that too!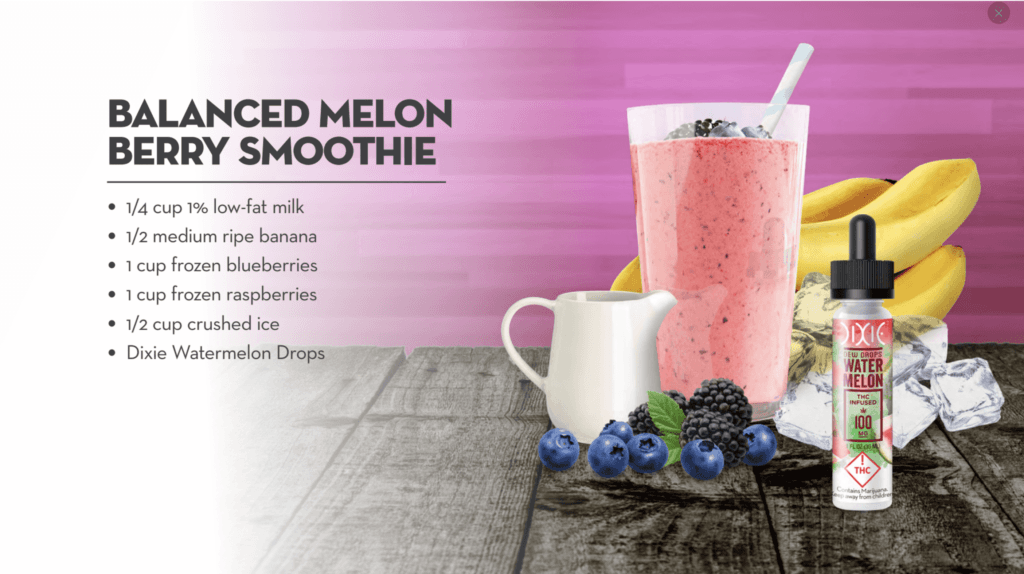 TIP! – Pair a cannabis jog with motivational music that gets you in the right mindset for an even deeper appreciation of your activity and awareness of your body. You'll really notice the soft wind blowing through your hair and sun shining through dappled trees.
If you're concerned about being high while doing performance-based activities, then microdosing is a great option for you. You can get the same benefits without feeling the psychoactive effects. Microdosing is great for summer activities like whitewater rafting, scootering to brunch, bike riding, paddle boarding, tubing behind a boat and more. Try microdosing with our Dixie Mints, which come in a variety of dosages (starting at just 2 mg of THC) and CBD to THC ratios that are perfect for an active lifestyle. You can learn more about microdosing and how to find the right dosage for you in this short video. 
TIP! – If physical activity under the summer sun has you worried ladies, check out this cannabis-infused perfume oil.
Recovery 
Cannabis ie equally beneficial for recovery, and during the activity-filled summer months, missing out on the fun due to sore muscles is simply not an option. After any activity, try soaking your bones in SYNERGY 100:100 Bath Soak. It's got that perfect 1:1 ratio of CBD to THC to help you relax and revitalize during just the short time of a bath. If you have targeted pain that's keeping you from getting out and about this summer, we've got the perfect thing for you—SYNERGY Cooling Balm. Featured on the Leafly list for "8 Products to Keep You Cool This Summer," it's formulated with peppermint, eucalyptus, pine, and chamomile to provide cooling relief to any targeted area. It also hydrates tired, tanned skin, so it works as an alternative to aloe vera and can be used to extend the life of your tan.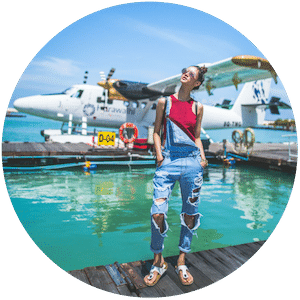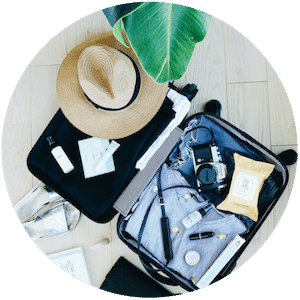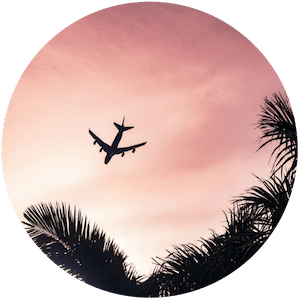 Jet Setting
Calm, cool, and collected
Summer season also means vacation season! No, we aren't saying take cannabis with you on the plane…rather take if before the place. We get that for many people, flying is scary, especially when there is turbulence. To help you get through that, it's not a bad idea to take some cannabis before you go through security. And for health and wellness purposes, don't forget to pack your CBD!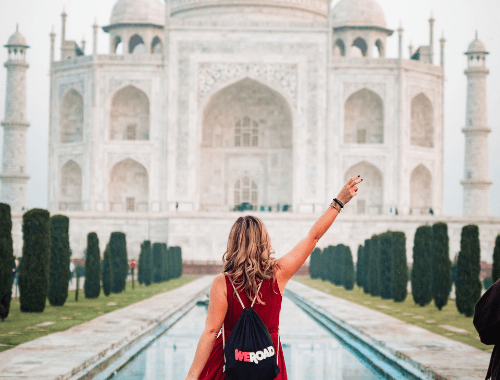 What to look for in a product: 
Long-lasting to get you through the flight

CBD

Low-dose options
For the Flight
The perfect time to take an edible for a flight is during your Uber ride. This way you won't feel it till you're safely through security and it will last well into, or even through the entire flight. It's like edibles were made for this or something. 
Of course, any edible will do, but our new Dixie Bursts Pulled Taffy are a great option becasue they're individually packaged, so you can easily put one in your pocket to save for the Uber ride, and leave the rest at home, fresh as can be. If you're wanting to add some CBD to the mix, try the SYNERGY 1:1 Ratio Tablets. 
What to Pack
We're all aware of the health benefits that CBD can provide. It's an integral part of many people's daily health and wellness regimen. So why should your vacation be any different? Our go-to CBD product for traveling is the Wellness Fizz Tab by Aceso. With flying, and being busy doing all our vacation activities, it's all too common that we get dehydrated. Drop a couple Fizz Tabs in a glass of water to get your CBD and help keep you hydrated!