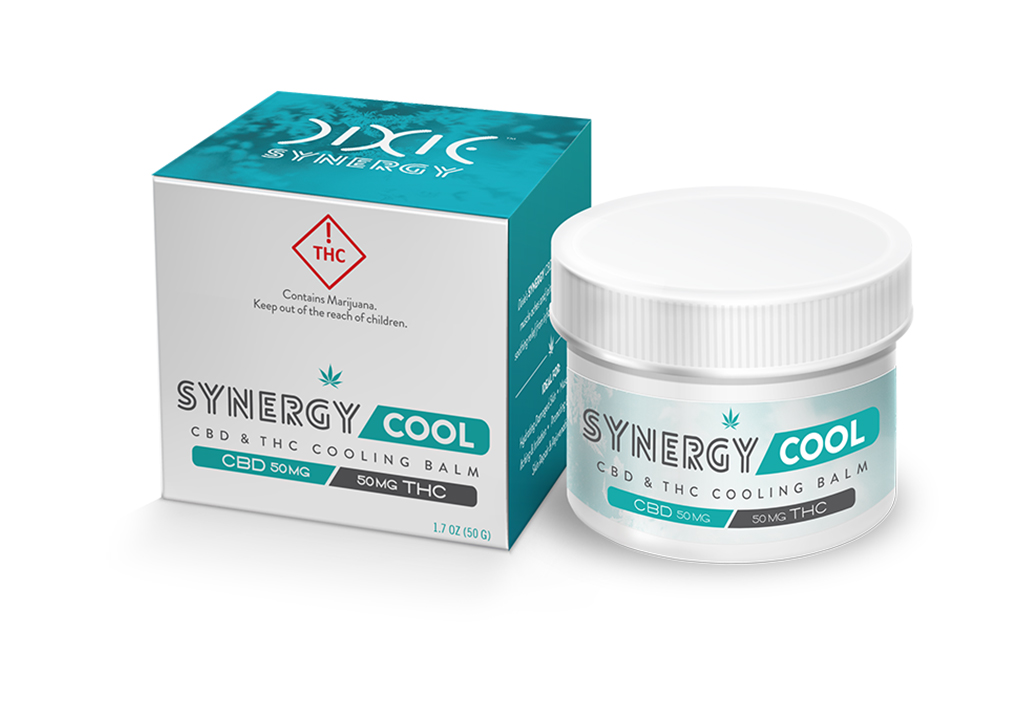 SYNERGY Cool: CBD & THC Cooling Balm
Feel the arctic chill of icy cool comfort. SYNERGY Cool contains a restorative blend of over 20 essential oils, including peppermint oil, eucalyptus leaf oil, pine needle oil, and German chamomile flower oil, to maximize surface-area healing and aromatherapy benefits.
Ideal for:
Hydrating damaged skin
Muscle cramps
Itching and irritation
Promoting blood flow
Skin repair and rejuvenation
Like all of our SYNERGY balms, SYNERGY Cool combines CBD—the cannabinoid known for its therapeutic benefits—with THC, yielding a more effective experience. SYNERGY topicals are absorbed through the skin, therefore do not produce psychoactive effects typically associated with THC.
SYNERGY products are formulated with both THC and CBD in a 1:1 ratio
SYNERGY COOL Balm effectively treats localized pain and inflammation and can assist with neuropathic conditions
As a topical product, SYNERGY COOL Balm does not deliver a psychoactive effect
Dixie Synergy products are triple lab tested for consistency and quality
INGREDIENTS: Beeswax, Cocoa Butter, Menthol Crystals, a blend of over 20 essential oils (including Peppermint Oil, Eucalyptus Leaf Oil, Pine Needle Oil, and German Chamomile Flower Oil) THC Oil, CBD Oil

The intoxicating effects of this product may be delayed by two or more hours.
Delivery System: When consuming this product, your body will absorb THC through your tongue and the lining of your mouth, but the effects of THC will be felt throughout your entire body. This is just one of four ways your body can absorb THC.
Sign up to get deals and access to all things Dixie