8 Ways to Live a Healthier Lifestyle (And How Cannabis Can Help)
It's a new year and a new you. It's also a new decade and with it is a new approach to health and wellness. For many, this new approach to health and wellness involves using cannabis to supplement their health and wellness routines. There are many New Year's Resolutions out there but we picked 8 of our favorites that we believe cannabis can help you achieve. We'll talk a little bit about why each is good for your health, how cannabis comes into play, and our recommended Dixie products for those health goals.
1. Drink Less Alcohol
Along with losing weight and exercising more, cutting back on drinking is routinely a top New Year's resolution. This year is no different. It might be more common because of the rise of the sober curious movement and the popular trend of 'mindful drinking.' The people participating aren't just those that feel they have 'a problem' with drinking. It's for anyone who wants to wake up without a hangover, and without any "I did WHATTTT…?" realizations the next morning.
It's no secret that people are using cannabis as a replacement to alcohol to help them achieve their mindful drinking goals. Take Katie, for example, who describes her experience in the Buzzfeed article, "I Used To Be An Alcoholic. Now I'm A Stoner Who Has A Drink Sometimes."
73% of cannabis users surveyed in this New Frontier Data report view cannabis as safer than alcohol. 65% prefer to consume cannabis over alcohol.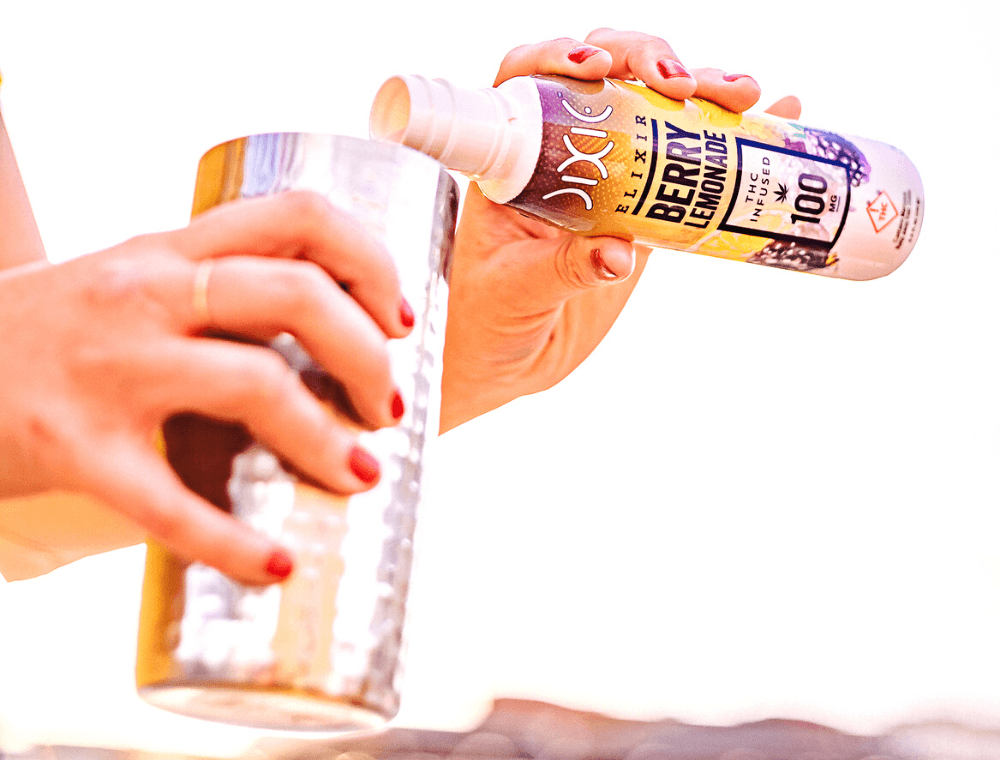 But for us (and many others), the experiential side of smoking cannabis is too far removed from that of mixing a cocktail and sipping on it with a group of friends. Perhaps that's one of the reasons that cannabis drinks have become all the hype. The entire experience is more replacement-friendly, not just the effects, alone. Plus, if your friends want to continue drinking alcohol, you'll want to feel like you can join in. This way, you can join in, just with a cannabis mocktail instead of a booze-filled cocktail.
Our favorite Dixie products for replacing with alcohol:
Elixirs come with a dosing cap, that's similar to a shot glass, so you know exactly how much THC you're adding to a drink.
2. Balance Your Endocannabinoid System (ECS)
The Endocannabinoid System (ECS) is relatively new and widely unknown…but it shouldn't be. After all, it plays a significant role in helping our bodies achieve homeostasis. Think of your ECS as the foundational level of health for your body. If it's out of balance, you're likely to experience pain, inflammation, or feel "off" in some way. Luckily, there are things you can do to bring your ECS back into balance, including through the use of cannabis.
Balancing our ECS has to do with the process of producing the right amount (and the proper functioning) of endocannabinoids. It turns out, the plant versions of these, called phytocannabinoids (which include CBD and THC), can mimic or supplement the endocannabinoids found in humans.
If you want to nerd out about the ECS for 15 minutes (which we don't blame you if you do), we highly recommend watching this TEDx Talks video by Dr. Rachel Knox – it's awesome!
Our favorite Dixie products for ECS balance:
SYNERGY 1:1 Cinnamon Dew Drops:

Getting both CBD and THC is the way to go when it comes to your ECS, so this 1:1 ratio is a good option to make part of your daily wellness routine.

SYNERGY 5:1 Cucumber Melon Mint Mints: The 5:1 ratio in these mints is also good, especially if you want to feel minimal to no psychoactive effects (each mint has 10 mg of CBD, but just 2 mg of THC). Not to mention, all Dixie mints are gluten free, vegan, sugar free, and contain no artificial coloring or flavoring – all good things for your ECS!
3. Practice Self-Care Daily
Self-care. It sounds like a buzzword or a fluff term, right? Sure it may be cliche, but practicing self-care has some pretty big life and health impacts. According to Forbes and Botanica, practicing self-care increases motivation and productivity levels, reduces stress and anxiety, increases energy levels, improves your relationship with yourself, and even strengthens your immune system. That's a long list of benefits for something that takes just 10-20 minutes a day.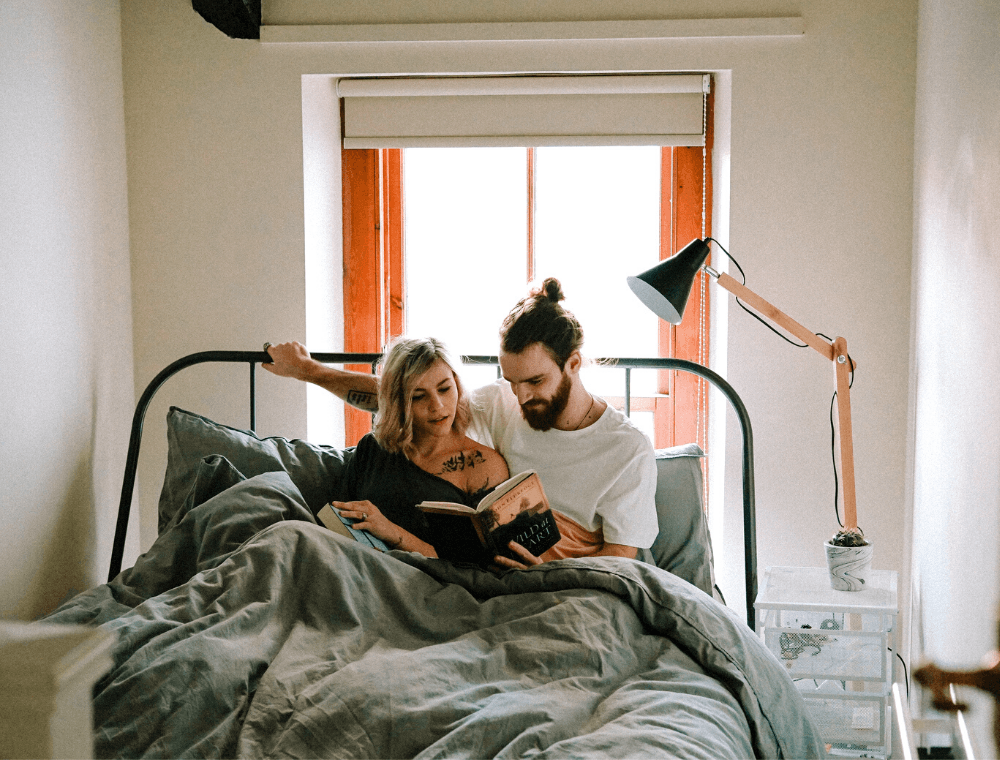 For you, self-care might mean waking up 15 minutes early to sit outside and sip on tea or taking a hot bath. It could also be walking around the block during lunch, meditating, or working on a creative project. Maybe we're a little biased, but we think that pretty much all of those self-care activities can be amplified with cannabis.
Our favorite Dixie products for self-care:
SYNERGY 1:1 Soak:

A regular bath is nice and all, but have you tried taking a bath with SYNERGY Soak? Talk about deep relaxation! Your sore muscles will also thank you.

Tropic Twist Gummies: If you can't take a real vacation, then these gummies might just be your next best thing. Sit back, relax, pop a gummy and go Caribbean dreaming.
4. Relieve Aches and Pains (That Keep You From Doing the Things You Love)
While there are many wonderful things in life, pain is not one of them. Yet pain is an inevitable part of life and it very well may be something you're experiencing right now. Perhaps your pain is the result of an injury, being sore after a long day of skiing, having menstrual cramps, chronic back pain, or pain from arthritis. Regardless of the cause of, or current state of your pain, it sucks to have to deal with. Not to mention it's also likely keeping you from getting out and doing the things you love to do.
Luckily, many have found that cannabis helps their pain (no matter the frequency or intensity of the pain). According to a 2019 study, 80% of the people taking cannabis for pain found it to be very or extremely helpful, leading to 88% of people being able to stop taking opioid painkillers. No matter the frequency or intensity of pain you experience, there's a cannabis product for you to try.
Our favorite Dixie products for pain relief:
SYNERGY

Relief

and

Heat

Balms: Ideal for any targeted areas, such as joint or muscle stiffness. The Heat Balm is especially nice after a long day on the slopes!

Medical Chocolate Bars – Orange Zest Milk Chocolate Bar and Peppermint Dark Chocolate Bar: 42 mg of THC per piece to deliver a strong, concentrated dose with long-lasting effects to medical patients, including those with chronic pain.
5. Get out in Nature
Now that you've relieved the pain that's keeping you glued to the couch, you can get out and spend some time in the great outdoors! According to this Harvard Health Publishing article, getting out in and interacting with nature on a regular basis lowers blood pressure and the stress hormone, cortisol, which reduces stress, anxiety, and depression. Now aren't those all great 2020 mental health goals?
How much nature time do you need? Dr. Strauss (from the same article) says 20-30 min, 3 days a week. The type of nature setting doesn't really matter, so go wherever you can, even if it's to a park in the middle of downtown.
If you consider yourself a 'cannabis consumer,' then you're already ahead of the game! According to "Cannabis Consumers are Happy Campers" by BDS Analytics, in both Colorado and California, cannabis consumers say they enjoy outdoor recreation at a higher rate than those that 'reject' the use of cannabis. Perhaps these numbers are so high because, we, like many others, feel that taking an edible enhances our connection with nature and heightens the overall experience.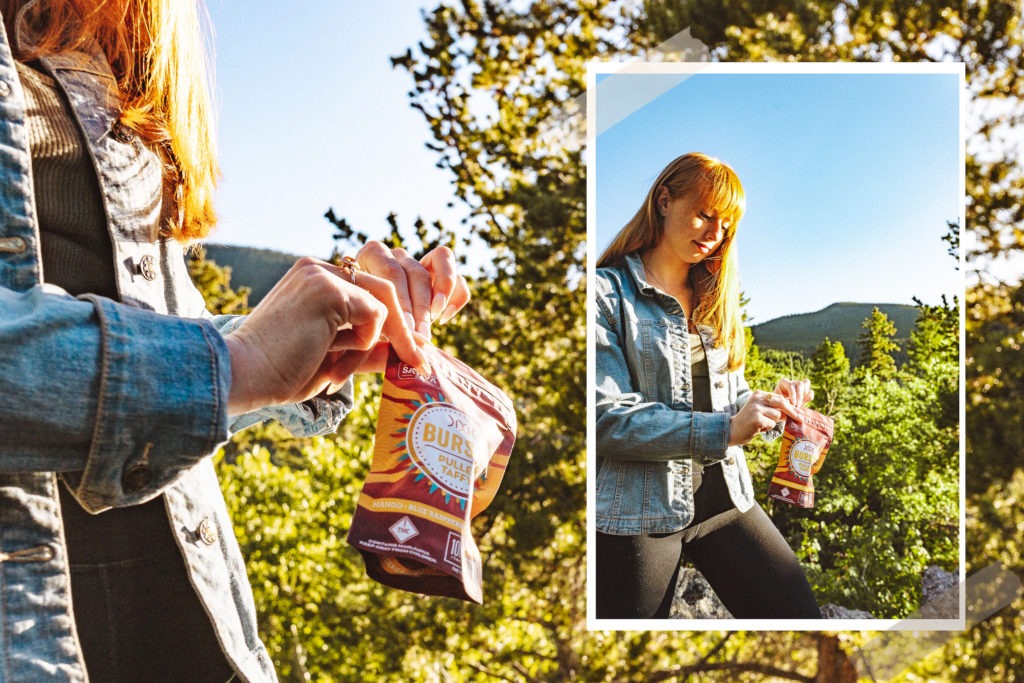 Our favorite products to take out in nature? 
Tarts

: An easy-to-pocket pack of the classic sweet and tart treat that won't melt in the sun.

Bursts Pulled Taffy: Individually wrapped taffies that are easy to take with you on the go.
6. Exercise Frequently
In short, "Everything improves with exercise," says Christopher Berger, PhD, CSCS, an exercise physiologist and clinical assistant professor at Arizona State University, in Everyday Health. He wasn't kidding! The list of benefits go on and on, but a few include: better sleep, digestion, sex, and stress management, reduced risk of anxiety, depression, cancer and stroke, better skin, improved memory function and maintenance of brain health.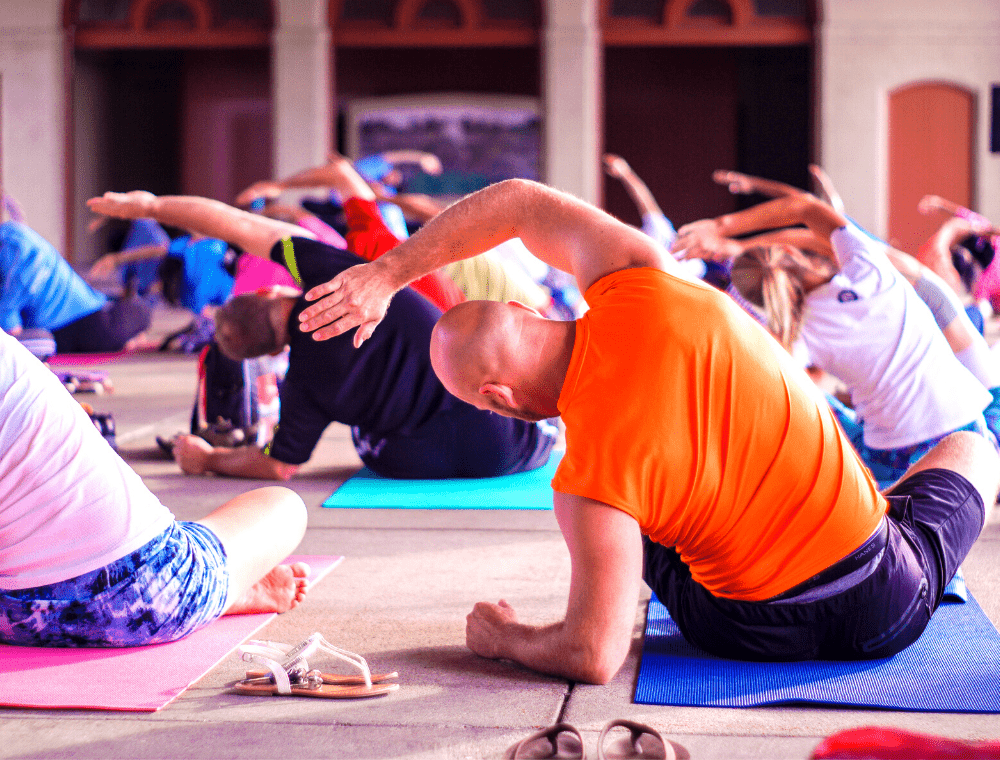 So where does cannabis come into play? Turns out, cannabis consumers are quite active. A cannabis consumer report about the growing use of cannabis for health and wellness, reports that 78% of cannabis consumers exercise regularly. That's a pretty high percentage considering many Americans don't get enough exercise!
Perhaps cannabis consumers exercise more because it's more fun to exercise with a little microdose…and easier for our muscles to recover afterward. In fact, there is research from the University of Colorado indicating that cannabis may increase the enjoyment of physical activity and help motivate users to exercise!
Our favorite Dixie product for exercise? 
Orange Awakening Mints: At just 5 mg of THC per mint, they give you a great microdose for minimal psychoactive effects that bolsters rest, relaxation, and recovery.
7. Get Your 7-9 Hours of Sleep Each Night
We're not sure too many people would say they wouldn't like more sleep…I mean, everyone loves sleep, right? Maybe we're made to love it so much because it plays such a major role in our daily functioning and lifelong health. We hit up Schooled By Science to learn more about what not getting enough sleep does to you, and in contrast, the benefits of getting ENOUGH sleep (7-9 hours for adults) are. Did you know that a lack of sleep impedes our ability to recognize social cues, thus impacting our ability to interact socially? It also weakens our immune systems – you're 3 times more likely to get a cold if you don't get enough sleep! The good news is that if you ARE getting enough sleep, you're more likely to stay at a healthy weight and even live longer! Despite the importance of sleep, only 1 in 3 Americans get enough of it, which is why we're all grateful to have found cannabis.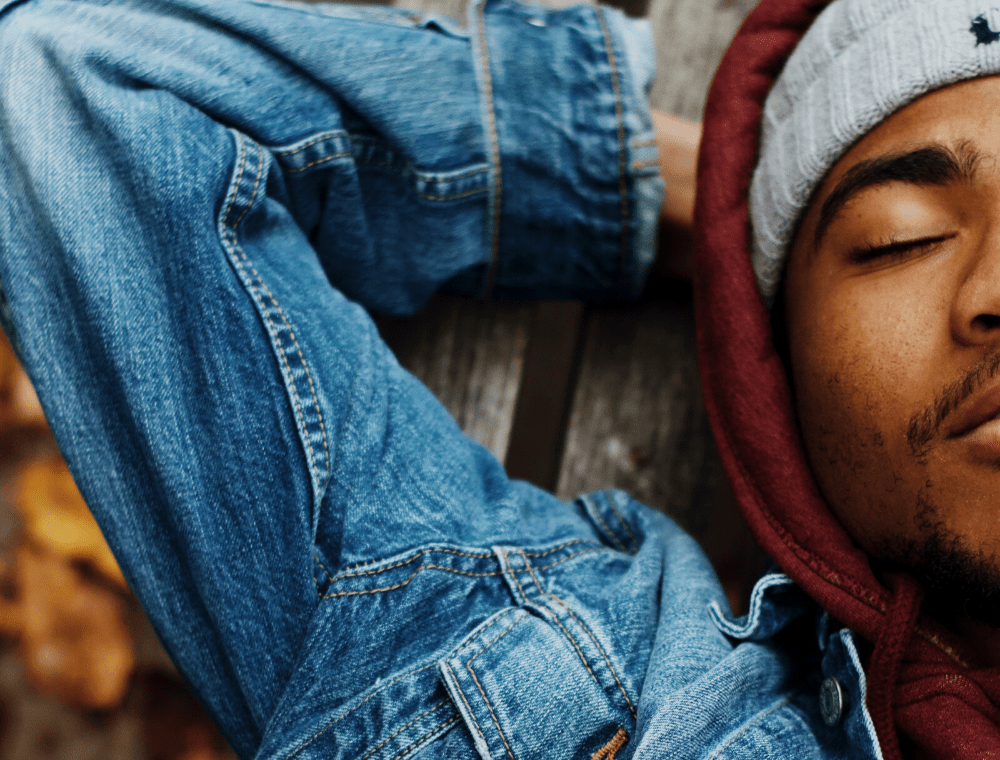 Tips for getting enough sleep: don't eat a big meal before bed, ban electronics from the bedroom, and sleep in a dark, cool, and quiet environment. Your routine is also important. Try to do the same, relaxing activity before bed each night, as well as go to bed and wake up at the same time every day.
In addition to these tips, cannabis is also widely reported to help with sleep. In most of the surveys and reports we've seen, sleep is one of the most common reasons people use cannabis and it's widely reported that cannabis is a huge help when it comes to sleeping. This recent survey is just one example, in which 84% found cannabis to be extremely helpful for promoting sleep.
Our favorite Dixie products for sleep? 
8. Eat Dark Chocolate Daily
We clearly saved the best for last, and no, this health goal is not a joke. If sticking with New Year's resolutions isn't your thing, then this should be a good option for you!
It turns out that there are actually many health benefits attributed to eating dark chocolate with 70% or more cacao (as long as you're not eating more than an ounce per day). A few of those include improved heart health, mood, digestion, and it helps keep your skin looking youthful and glowing! If you're disappointed by this list of benefits, not to worry, there's so many we couldn't list them all, but you can read more in "8 Healthy Reasons to Eat Dark Chocolate."
You might be wondering, "Okay, so… what does this have to do with cannabis?" Well, we're here to remind you that there are dark chocolate edibles out there. Just be sure you check the label for 70% cacao because just because it's called 'dark chocolate' doesn't mean it's made with 70% cacao.
Our favorite Dixie products for eating dark chocolate?