Favorite Fall Cannabis Treats (with recipes!)
Big sweaters, cinnamon rolls, colorful leaves, fuzzy socks, plaid blankets, candles, and darn good edibles. Fall…we welcome you with open arms. Being that it's officially that time of year, we have all the fun fall activities on our minds and can't wait for all the yummy cannabis goodies that go along with them. As we did for summer, we picked some of our favorite Dixie products to pair with fall activities, including: Netflix and chillin', football and tailgates, fireside date nights, staying in for "me night," and hitting up the corn maze and pumpkin patch.
Netflix & Chillin'
As the temperatures drop, the giant sweaters and cozy throws come out, transforming the couch into a cloud-like coziness we want to hibernate in forever. And this, ladies and gentlemen, also marks the beginning of the Netflix and Chills season! It goes without saying that Netflix and cannabis go together like chocolate and peanut butter…and can make for a cozy date night too. 😉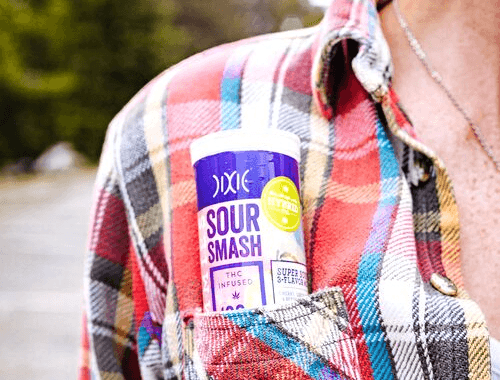 When it comes to bingeing Hocus Pocus, Addams Family, Casper, and all your Halloween favs, we've got a punch for you! Made with our Fruit Punch Elixir, this Spooky Pomegranate Punch is perfect for an evening filled with Netflix & Chills.
Tip! Instead of garnishing with boring ol' orange slices or cinnamon sticks, play up the Halloween theme with a garnish of eyeball candies.
Football & Tailgates
'Tis the season of touchdowns and tackles as we gather around the TV munching on sideline snacks, and watching our favorite teams kick butt. Whether you're looking to calm your nerves about the fate of the game, entertain at your place, tailgate, or want to just chill and watch with your significant other, cannabis amplifies any football season event.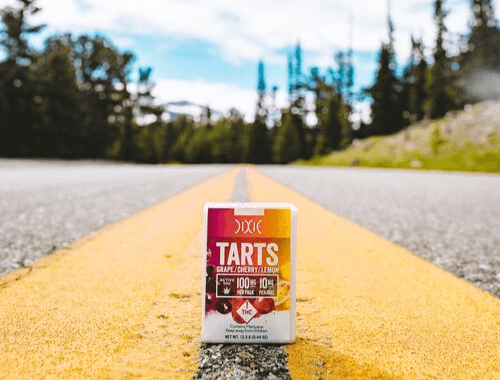 Hey Californians! Did you know Tarts are now available in Cali?! Check it out.
Though the temperatures are on the decline, this means the"coziness levels" are on the rise. This makes the perfect setting for a romantic, fireside date.  🥰 You might use the fire pit in the backyard, a living room fireplace, or even light some pumpkin spice candles to set the mood. Whatever your setting of choice, we've got some cozy cannabis date night picks for you. 
Tip! If you don't have an actual fire, you can also use a little can of Sterno…we know because we tried. 🙂
Staying in for "Me Night"
If the only thing you want to get lit this weekend is your fall-scented candles, then a"me night" is in store for you. Whether your night is spent playing video games, watching a movie, reading a book, or taking a nap in the bath, there's a perfect cannabis product for your"me night" activity.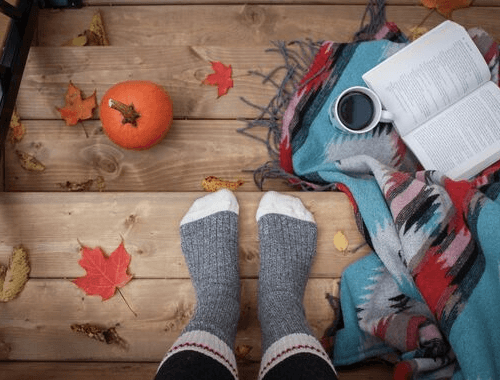 If playing video games is your thing, then Dixie Gummies are a match made in heaven. If cozying up in the couch to a good book or movie is your kinda thing, then you may instead want to sip on a beverage, infused with an Elixir.  Remember, you can always use that Spooky Pomegranate Punch recipe! 
Tip! As the weather changes, aches and pains worsen, and your skin gets especially dry. Try using SYNERGY Relief Balm for dry skin and SYNERGY Heat Balm to soothe tired muscles that have stiffened from cold weather.
Hitting Up the Corn Maze & Pumpkin Patch
These are two classic fall activities that, let's face it, are a lot more fun with edibles. That said, they are daytime activities and you may be in the company of family or a significant other. Therefore, you don't want to get too blitzed…just enough to find the perfect pumpkin for the beautiful artwork you'll soon carve into it. 
Before you head out for the eventful day, have a nice little caffeine boost from a classic fall favorite. We're talking about a Pumpkin Spice Latte, of course! Only in this case, it's infused with SYNERGY 1:1 Cinnamon or Vanilla Dew Drops. The 1:1 ratio will give you a nice, balanced feeling so you're ready to take on any ol' corn maze!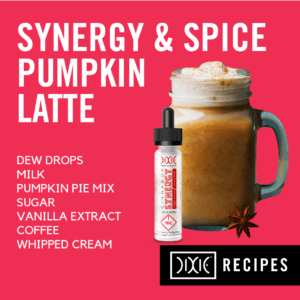 But in the case that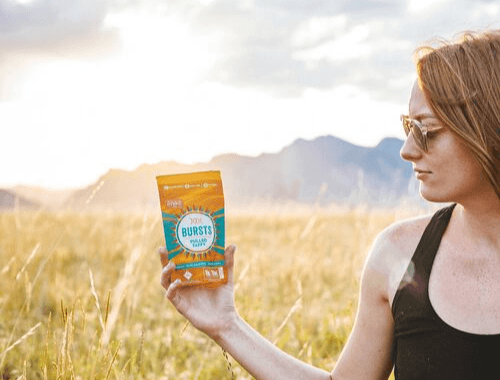 Did you like the recipes in this blog? Follow us on Instagram for monthly recipes!