Love & Cannabis: Cannabis Consumers Need Their Own Relationship Expertise
Finding the perfect partner isn't easy, and the endless hook-up apps and dating sites can turn even the most hopeless romantic into a jaded mess. You would think it would be easy to find love today with so many ways to "connect", but that's just not the case.
Cannabis is an important part of your life and should be treated as such.
 Whether you consume a couple times a month or several times a day, you shouldn't be unfairly judged by your partner when you reach for that Toasted Rooster bar. The majority of Americans are now in favor of legalization, but that doesn't always mean they're accepting of weed in their relationships.
Figuring out and sticking to your deal breakers will save you time and heartache, and if you're into the High Life, you shouldn't even consider someone who disrespects you because of cannabis. The more you have in common with your partner, the better, and that's certainly the case with marijuana. Pot can bring people together in a way that nothing else can, and I've experienced how fulfilling that can be in a romantic relationship.
Becoming Highly Devoted: About Molly Peckler
Before entering the cannabis industry, I spent several years working as an Executive Matchmaker for high net-worth individuals. Although I got many people married and happy in love, I realized that matching my clients with the right person was not the most important key to finding success. No matter how perfect the match looked on paper, it didn't mean anything unless my client was independent, confident and happy in their own life, before any partner was in the picture. That's where my coaching expertise came into play.
I had several clients mention the importance of cannabis in their search for love, but they often did so with hesitance and shame. When these clients had worked with therapists, personal coaches, and matchmakers in the past, they were made to feel guilty about their cannabis use. They were told hide their passion for cannabis from their partners and "grow up".
As a longtime cannabis enthusiast, this completely infuriated me. I know firsthand just how much responsible cannabis use can enhance a relationship, but I also understand the effects the negative stereotypes and propaganda associated with cannabis can have. I realized there were millions of responsible cannabis consumers out there who were unlucky in love and needed the help of a relationship expert who understood their specific needs. That's why I founded Highly Devoted, a dating and relationship advice blog and private coaching firm, specifically targeted to cannabis consumers.
The vast majority of cannabis consumers I know are smart, successful and well-respected. They live a great life, and they don't look anything like the stoner stereotype. Although most cannabis consumers look like everyone else on the outside, they do have different needs when it comes to a relationship. Here's why cannabis consumers can benefit from relationship expertise specifically tailored to them.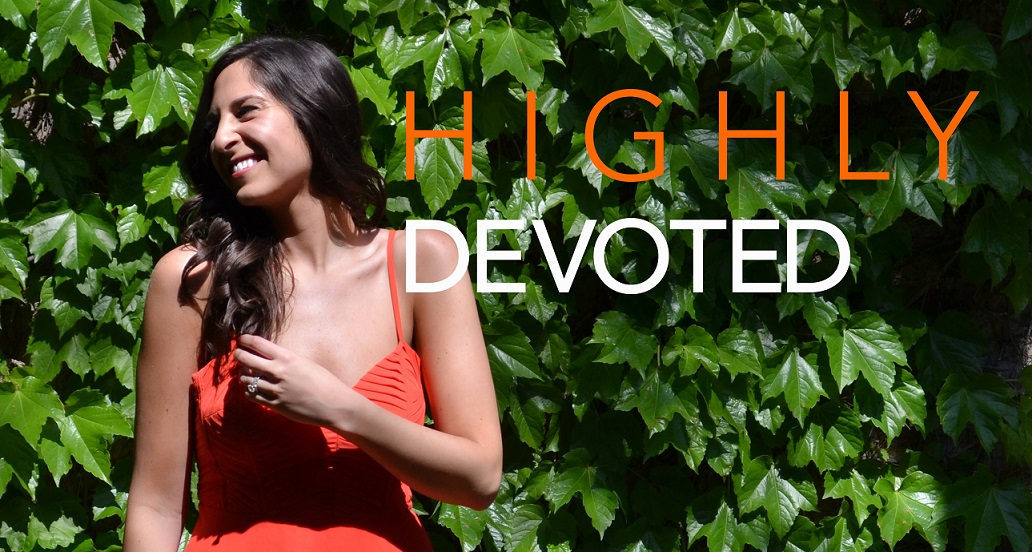 When you're not worried about someone judging you, it's a lot easier to open up.
 The first step to finding the right partner, is being completely honest with yourself and the people around you. I'm most helpful when my clients open up to me and communicate their past experiences and current needs. Success only occurs if judgment is left out of the conversation, but far too many "experts" just don't have open minds.
It sucks to be looked down upon for your cannabis consumption, and responsible users shouldn't have to change their lifestyle to find the right relationship. The federal landscape is changing, and if cannabis is an important part of your life, it shouldn't be ignored in your search for love. Be proud of your passion for cannabis, and don't let the outdated stereotypes and unnecessary shame get to you.
Cannabis facilitates different perspectives and different priorities.
 Have you ever been to a party where you didn't know anyone, and then everything changed once someone pulled out a joint? One of the best parts of marijuana is its ability to connect people, and there's a certain level of comfort that comes when you find out someone loves weed.
We've come a long way with state laws and local reforms, but cannabis is still banned federally. All consumers are inherently rebellious, and that's reflective of having an open mind. We understand that the current laws are misguided and wrong, and we're not going to accept the status quo. If you're open-minded, you'll never connect with someone rigid or intolerant.
Cannabis can allow you to gain perspective and understand what's really important in life. Why would you trust the advice of someone who sweats the small stuff when you're trying to find your perfect partner? Most consumers realize that life is about having as much fun as possible, giving and receiving love, and helping others. We're also some of the most genuine, down to earth people around, and that makes for a very attractive partner.
If cannabis is important to you, it's probably because it's had a positive effect on you or someone close to you. Great love is all about passion, and that includes a passion for your favorite plant. If you're over Tinder and Match dates and you're looking for the help of a professional, you deserve the help of someone who gets you and understands what's important and why.
Finding the perfect partner isn't easy, and the endless hook-up apps and dating sites can turn even the most hopeless romantic into a jaded mess. You would think it would be easy to find love today with so many ways methods to "connect", but that's just not the case.
I would love to hear your feedback, and you can always reach me on Twitter @MollyPeckler. We can break the cycle of misinformation and needless prohibition together. Visit www.highlydevoted.com!