Create Creative Edibles with the Dixie Recipe Guide
Welcome to the Highly Useful Blog: throughout the week, we will be posting a delicious cannabis-infused recipe. Check out the latest & greatest recipe innovations from Team Dixie! Get creative in the kitchen and find out ways to incorporate Dixie products into your favorite meal! What's your favorite way to consume edibles? #CookingwithCannabis
Vanilla Dew Drop Hemp Chai Latte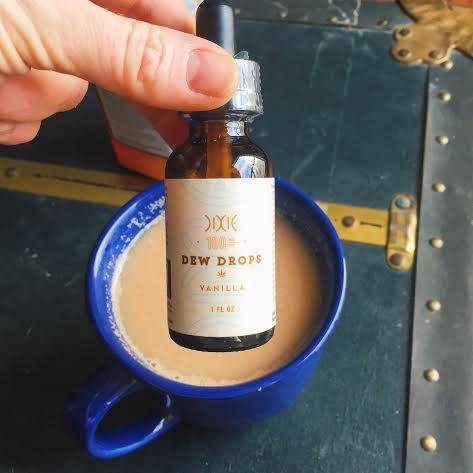 1/4 c hemp milk
3/4 water
1/2 tsp cardamom or two green cardamom pods
1/2 tsp cinnamon
2 black peppercorns
1/4 tsp fennel
2-31/4″ thick slices of fresh ginger
1 black tea bag, or roughly 2 tsp loose tea
honey to taste
Dixie Vanilla Dew Drops
Instructions
Begin by bringing your hemp milk and water to a simmer. Add cardamom, cinnamon, peppercorns, fennel, and ginger. Turn the heat to low, and simmer gently for ten minutes. Remove liquid from heat, and add tea. Steep for 2-5 minutes. Add one dropper dose of Dixie Vanilla Dew Drops, and enjoy.
This is one of the best chai recipes I have found. The cinnamon and cardamom smoothly accent the vanilla Dew Drops, and I love this for a mid-day treat! If you're feeling less inclined to be your own barista, this recipe works well for coffeehouse chai's also.
Infused Watermelon Green Tea!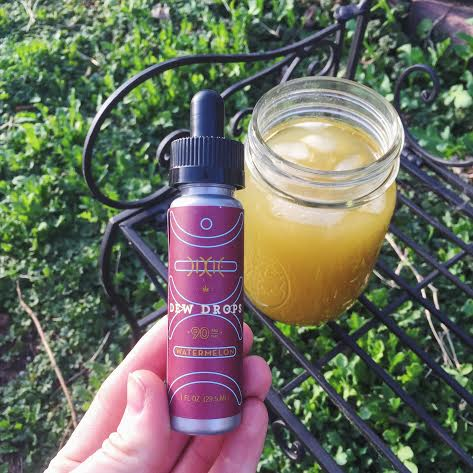 Instructions
I love the Dixie Dew Drop tinctures for their amazing pain relieving properties, but sometimes I want to enjoy my tinctures a little longer, rather than take them oral-mucosally. A nice treat on a hot day is to add a dose or two of the watermelon Synergy tincture to my iced green tea for a flavorful boost of THC. This not only tastes great, but will enhance the antioxidants already found in green tea, and give you that added sense of energy and wellness. Cheers!