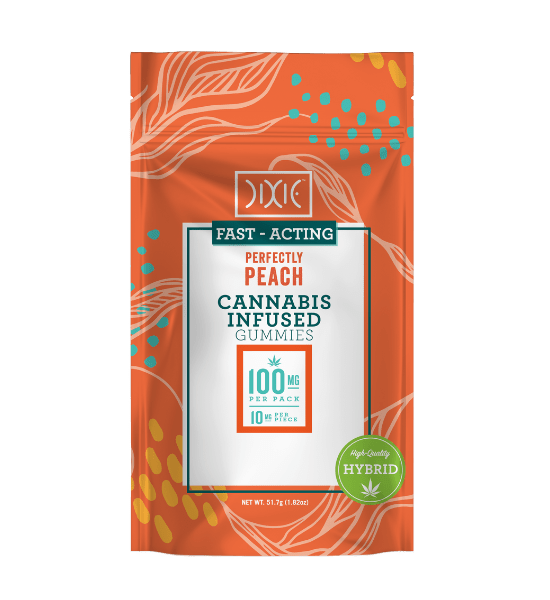 *NEW!* Fast-Acting Perfectly Peach Gummies
Meet Dixie's Fast Acting Perfectly Peach Gummies! Experience the sweet and juicy taste of perfectly ripe peaches while enjoying the fast-acting effects. Bursting with flavor, these delectable gummies are the perfect way to have a Hybrid day.(Package milligrams vary by state). 
Our gummies are handmade and fully infused
Let the gummy fully dissolve in your mouth for quicker up-take
Dixie Edibles are triple lab tested for consistency and quality

The intoxicating effects of this product may be delayed by two or more hours.
Delivery System: When consuming this product, your body will absorb THC through your tongue and the lining of your mouth, but the effects of THC will be felt throughout your entire body. This is just one of four ways your body can absorb THC.
Sign up to get deals and access to all things Dixie