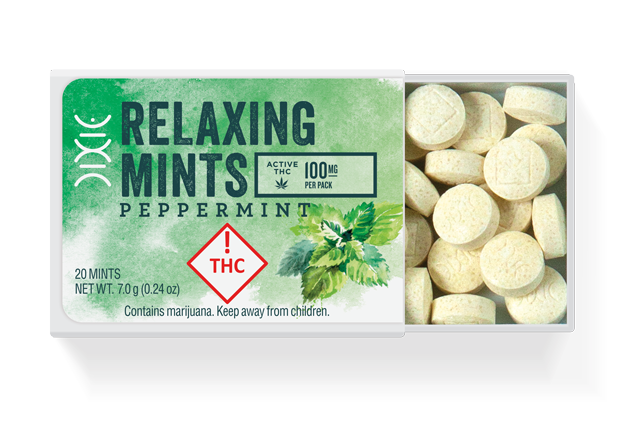 PEPPERMINT RELAXING MINTS
Dixie's Peppermint Relaxing Mints deliver 5mg of Extracted THC that will ease you into a peaceful state of zen. Each mint contains ingredients such as peppermint oil, lemon balm, and passion flower that support a soothing and relaxing effect.
Available in packs of 20 tablets and 60 tablets in Maryland.
Available in packs of 40 mints in Michigan.
Dissolves smoothly for quick absorption
New formula ensures a reliable experience
20, 5 mg THC mints per package
Triple lab tested for quality and consistency
Sold in child resistant secure slide packaging
INGREDIENTS: Isomalt, THC Oil, Silicon Dioxide, Natural Flavor, Passion Flower Leaf Powder, Lemon Balm Leaf Powder, Magnesium Stearate.

The intoxicating effects of this product may be delayed by two or more hours.
Delivery System: When consuming this product, your body will absorb THC through your tongue and the lining of your mouth, but the effects of THC will be felt throughout your entire body. This is just one of four ways your body can absorb THC.
Sign up to get deals and access to all things Dixie