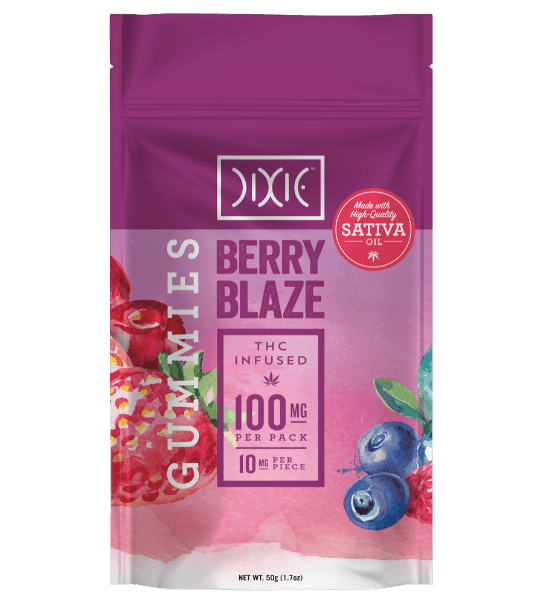 Berry Blaze Gummies
Blazing with delightful, refreshing berry flavors, this pack contains both blue raspberry and pink strawberry gummies. You can't go wrong with this berry pack, it's sure to be a crowd-pleaser!


Our gummies are handmade and fully infused
Let the gummy fully dissolve in your mouth for quicker up-take
Dixie Edibles are triple lab tested for consistency and quality
When you consume a Dixie edible, the THC is processed in your liver—transforming from a Δ-9 is to a more potent 11-hydroxy
Edibles can take longer to take effect than other methods of THC uptake, but the effects often last much longer too

The intoxicating effects of this product may be delayed by two or more hours.
Delivery System: When consuming this product, your body will absorb THC through your tongue and the lining of your mouth, but the effects of THC will be felt throughout your entire body. This is just one of four ways your body can absorb THC.
Sign up to get deals and access to all things Dixie