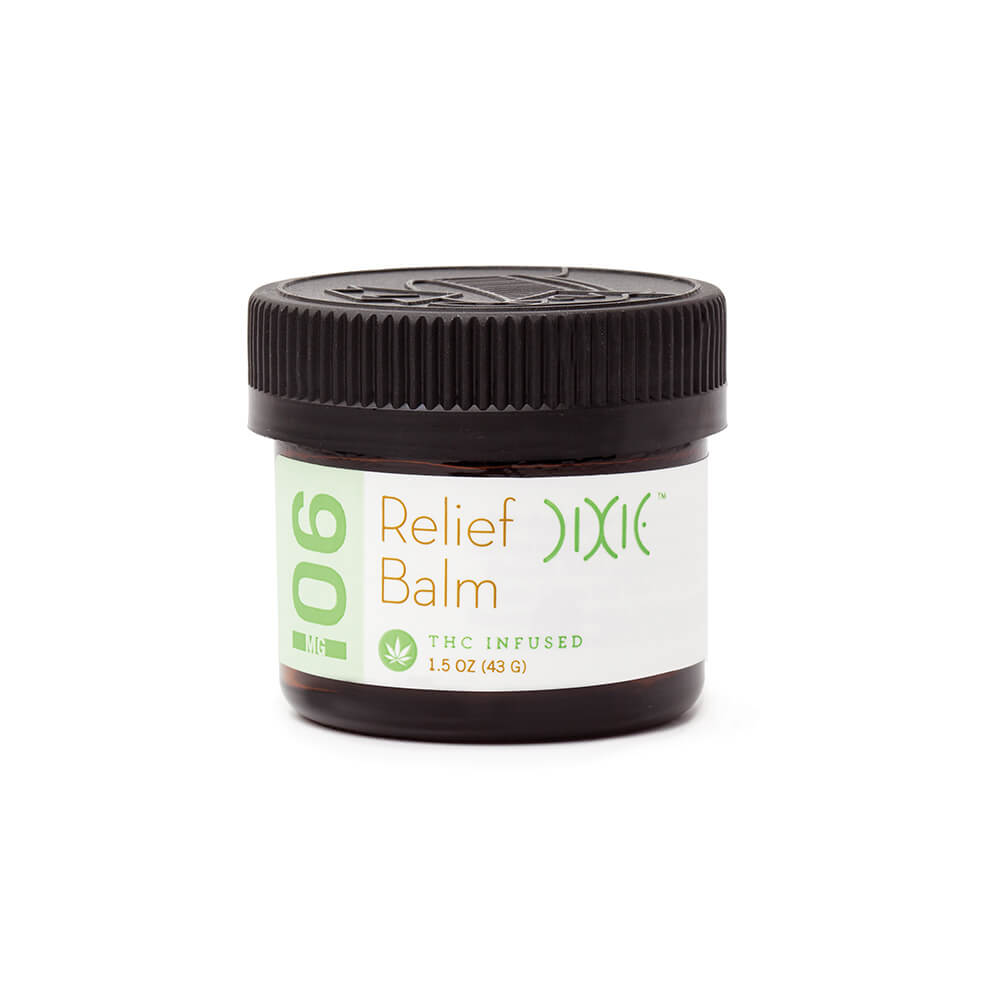 Relief Balm
It's reparative. It's restorative. It's infused with pure, CO2-extracted THC which means that it's not messing around. Dixie Relief Balm is perfect for treating acute, localized pain. And since you apply it topically, the THC doesn't deliver psychoactive effects. So you get the power of cannabis without the high.
Dixie Relief Balm is perfect for treating targeted, localized skin, muscle or joint ailments
For best results, massage this salve onto the affected area for 30-60 seconds
Dixie Topicals are triple lab tested for consistency and quality

The intoxicating effects of this product may be delayed by two or more hours.
Delivery System: When consuming this product, your body will absorb THC through your tongue and the lining of your mouth, but the effects of THC will be felt throughout your entire body. This is just one of four ways your body can absorb THC.
Sign up to get deals and access to all things Dixie