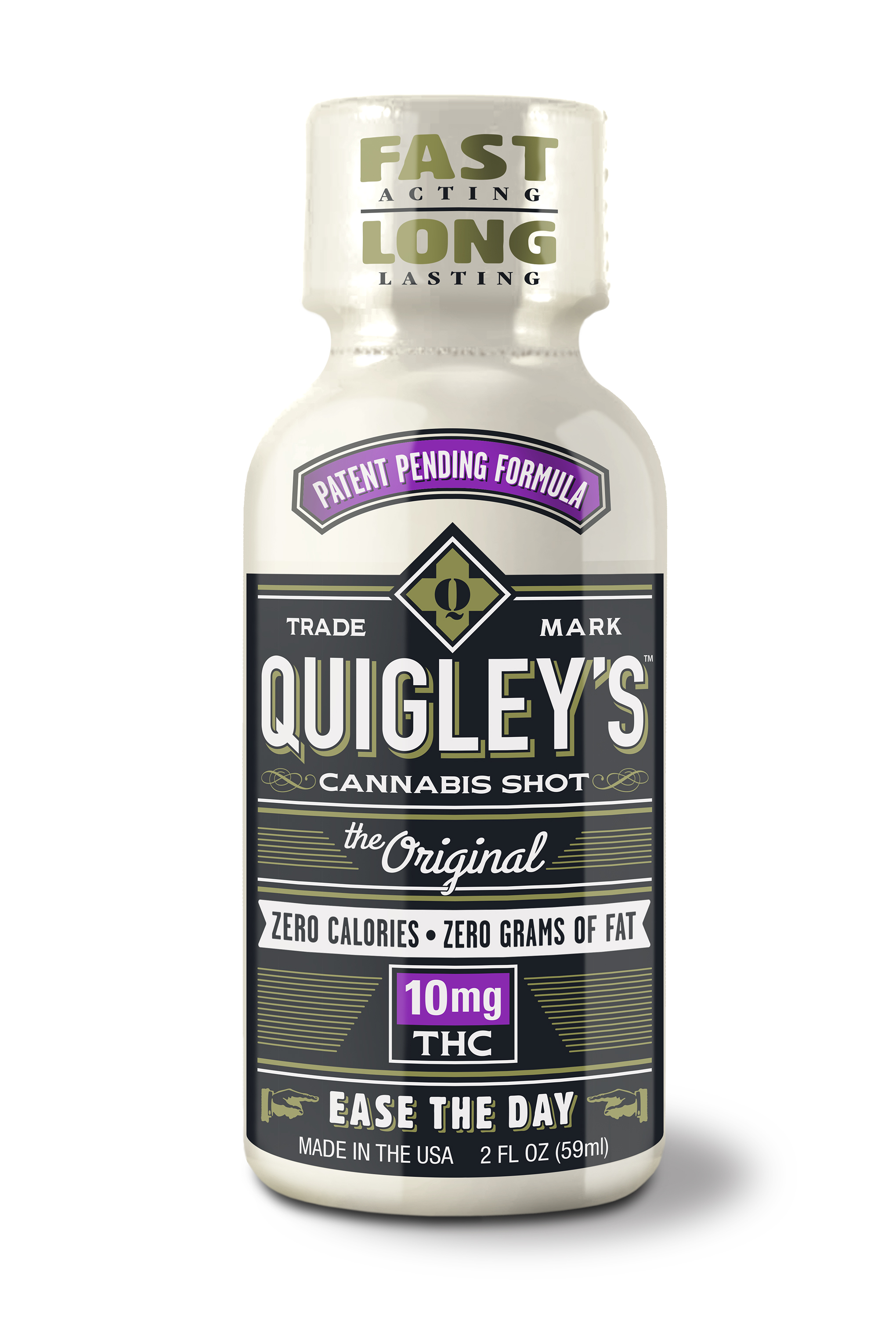 Quigley's – 10 mg Single Shot Bottle (48 bottle Master Carton)
Quigley's 10mg Original Single Shot is simple and discreet.
Our fast-acting, long lasting formula means you're always just a few seconds away from the Quigley's effect.
First we made it fast, then we made it last.
Comes with a child safety cap

The intoxicating effects of this product may be delayed by two or more hours.
Delivery System: When consuming this product, your body will absorb THC through your tongue and the lining of your mouth, but the effects of THC will be felt throughout your entire body. This is just one of four ways your body can absorb THC.
Sign up to get deals and access to all things Dixie