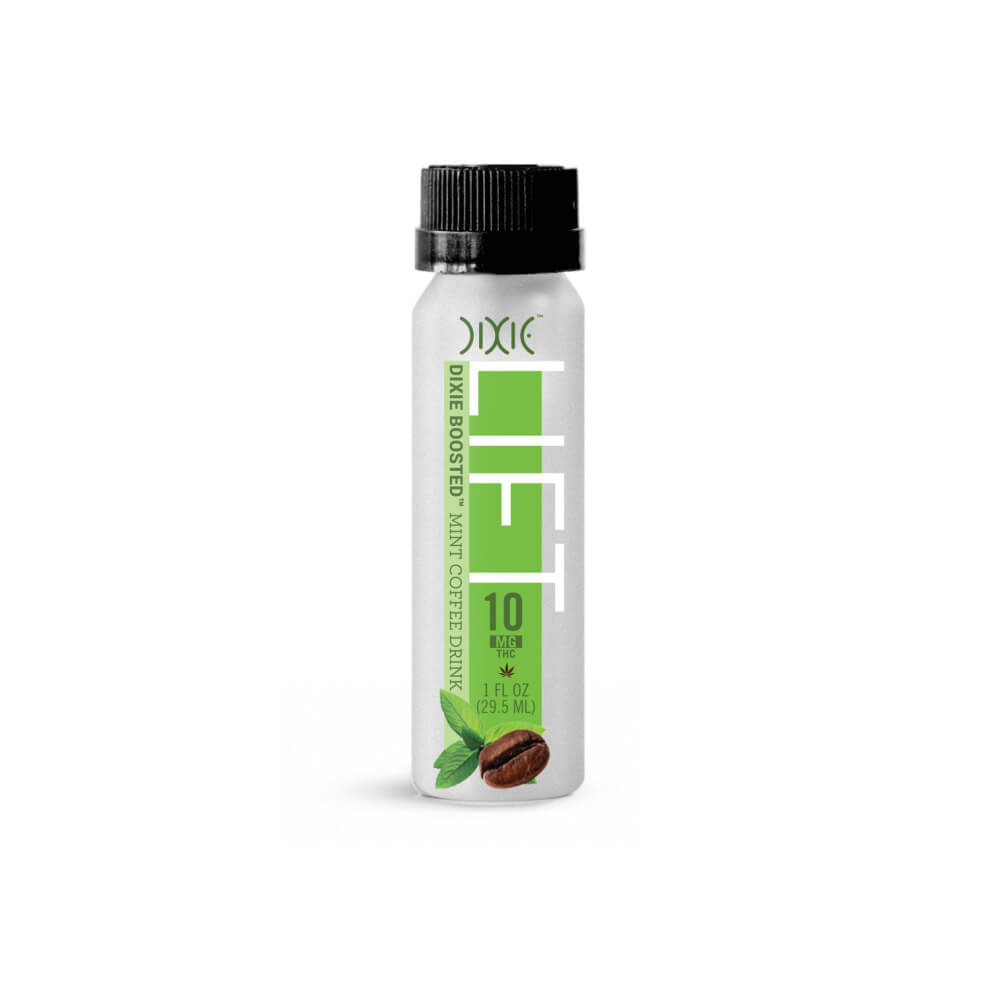 Lift – Mint Coffee
Wake up and smell the coffee. And the mint. And the pure, CO2-extracted THC. This portable, single-serving drink is formulated with Dixie Boosted™, our exclusive blend of natural ingredients that improves your cellular metabolism. Which means that your body absorbs the THC more quickly and you get a more pronounced ramp-up effect. With Mint Coffee Lift, you'll be starting your day off right.
Dixie Boosted™ contains three key ingredients (Quercetin / Resveratrol / D-Ribose) that improve cellular metabolism and increase the uptake of all ingredients in Lift—including THC
Lift is sold in 1 oz., child-resistant bottles
Dixie Lift is triple lab tested for consistency and quality

The intoxicating effects of this product may be delayed by two or more hours.
Delivery System: When consuming this product, your body will absorb THC through your tongue and the lining of your mouth, but the effects of THC will be felt throughout your entire body. This is just one of four ways your body can absorb THC.
Sign up to get deals and access to all things Dixie