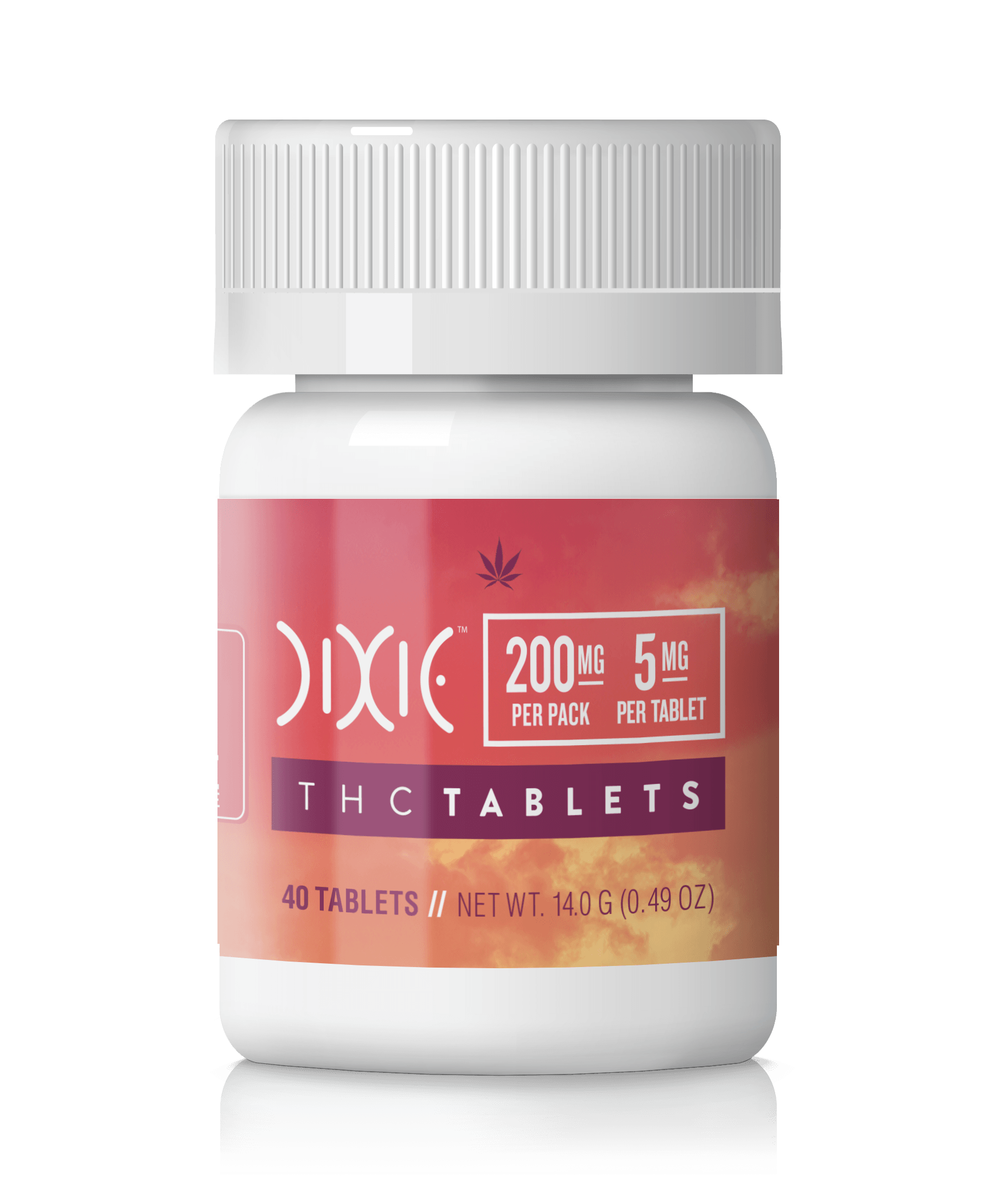 THC Tablets
5 MG Per Tablet // 200 MG Per Pack
Dixie THC Tablets are perfect for anyone looking for the effects of an infused product without all the sugar and calories typically found in many edible options. At just 5mg of THC per serving, our THC Tablets are the perfect low-dose option for a consumer new to infused products or someone who is looking to fine tune their perfect dose.
● Discreet tablets perfect for delivering a low, consistent dose
● Those with an active lifestyle, looking to reduce inflammation and speed muscle recovery
● Sold in child-resistant secure packaging
● Dixie Tablets are triple lab tested for consistency and quality
● Nut free, gluten free

The intoxicating effects of this product may be delayed by two or more hours.
Delivery System: When consuming this product, your body will absorb THC through your tongue and the lining of your mouth, but the effects of THC will be felt throughout your entire body. This is just one of four ways your body can absorb THC.
Sign up to get deals and access to all things Dixie