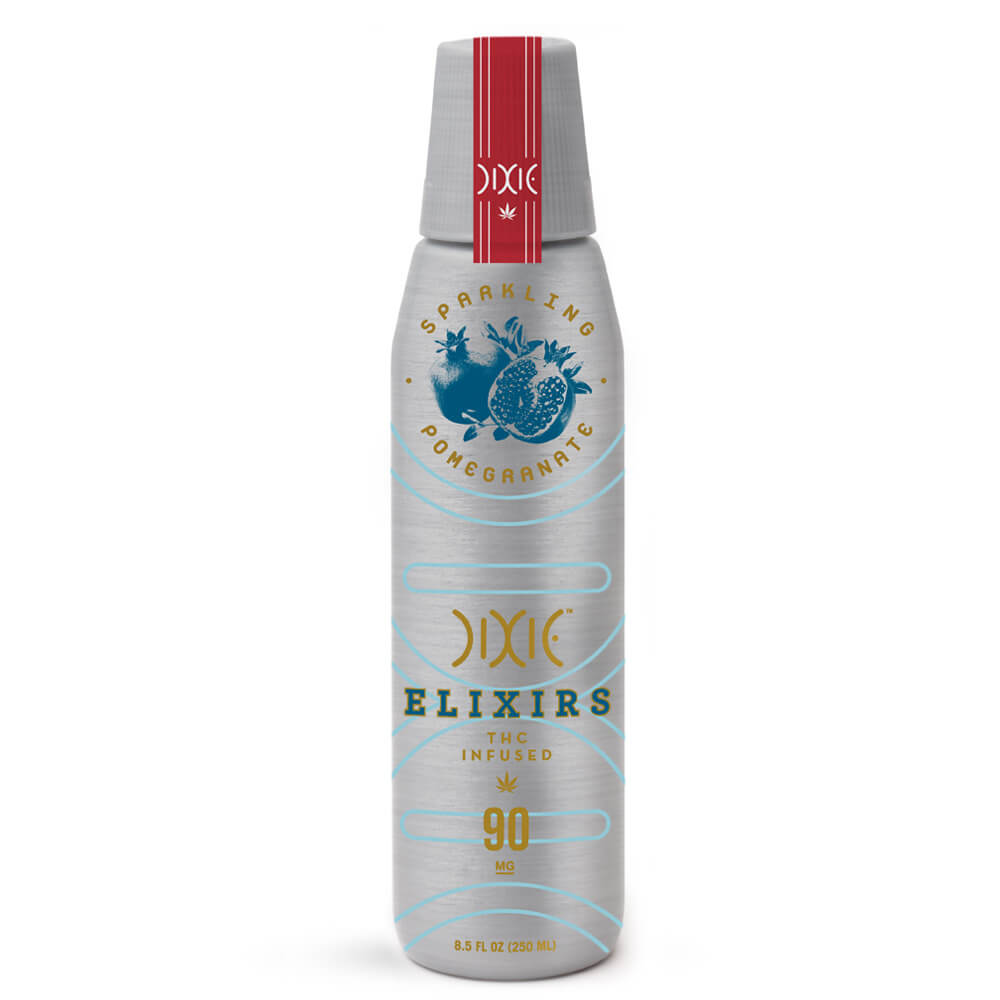 SPARKLING POMEGRANATE
It's tangy, tart and totally refreshing. Our Sparkling Pomegranate Elixir is infused with 90 mg of THC and comes with a dosing cap, making it easy to control how much you're consuming. So call up a few friends worth sharing with. Because this Elixir is simply too good to keep to yourself.
Custom dosing cap with 15ml line to mark 5mg dose. Fill to the top of the cap for a 10mg dose (30ml)
Only high-dose, carbonated beverage on the market
Carbonation enhances your body's THC uptake
Elixirs have no artificial coloring, brighter flavors and less sugar than traditional soda
Packaged in Dixie's exclusive CR bottle, which is designed to hold carbonation

The intoxicating effects of this product may be delayed by two or more hours.
Delivery System: When consuming this product, your body will absorb THC through your tongue and the lining of your mouth, but the effects of THC will be felt throughout your entire body. This is just one of four ways your body can absorb THC.
Sign up to get deals and access to all things Dixie