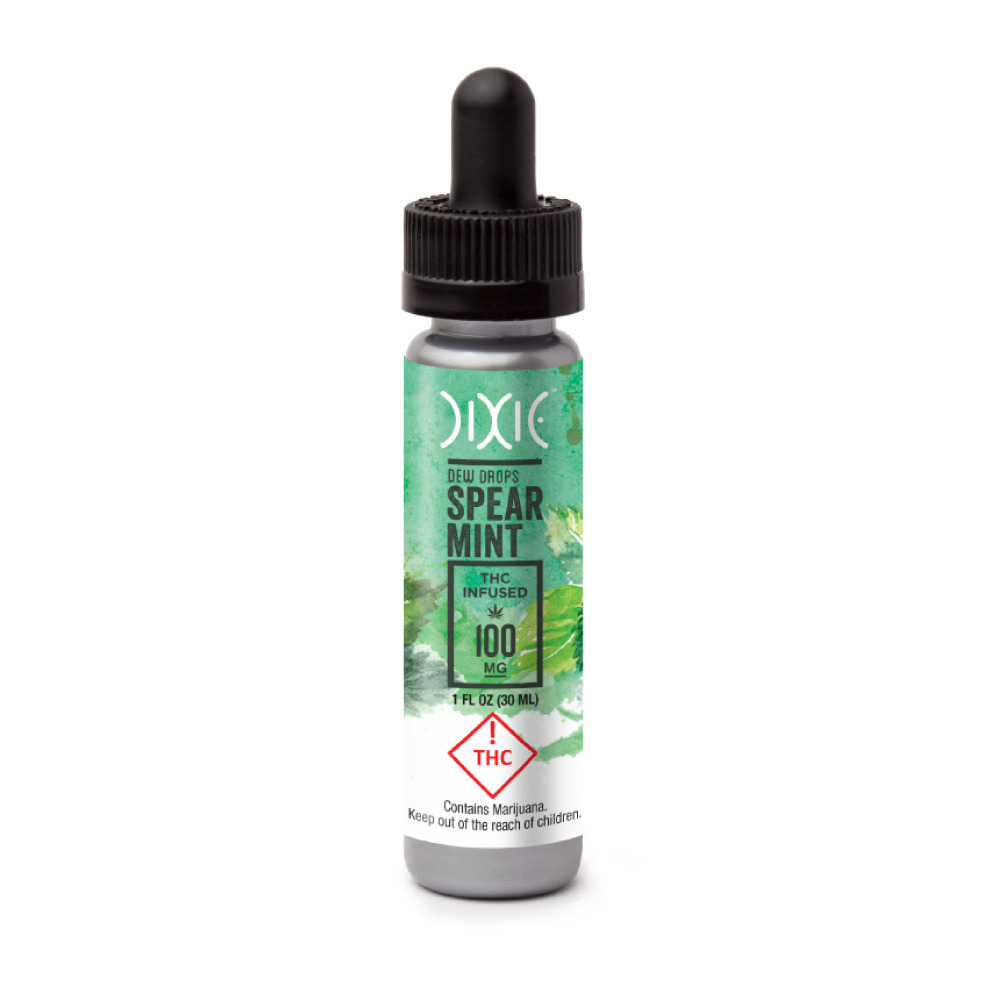 DEW DROPS: SPEARMINT
The only thing cooler than the way Spearmint Dew Drops make your mouth feel is the fact that they're infused with pure, extracted THC. And they're packaged with a clearly demarked dropper for easy and accurate dosing. Guess you could say they're refreshing in more ways than one.
*Also available in 300 MG per bottle and 10 MG per dropper in select markets*
Discreet option for THC administration with a low glycemic index
Packaged with a clearly demarked dropper for accurate dosing
For fastest absorption, apply Dew Drops under your tongue and hold them there for 60 seconds
Dixie Dew Drops are triple lab tested for consistency and quality
Ingredients: Glycerin, Water, Contains 2% or less of Natural Flavor, THC Oil, Quillaja Extract.

The intoxicating effects of this product may be delayed by two or more hours.
Delivery System: When consuming this product, your body will absorb THC through your tongue and the lining of your mouth, but the effects of THC will be felt throughout your entire body. This is just one of four ways your body can absorb THC.
Sign up to get deals and access to all things Dixie