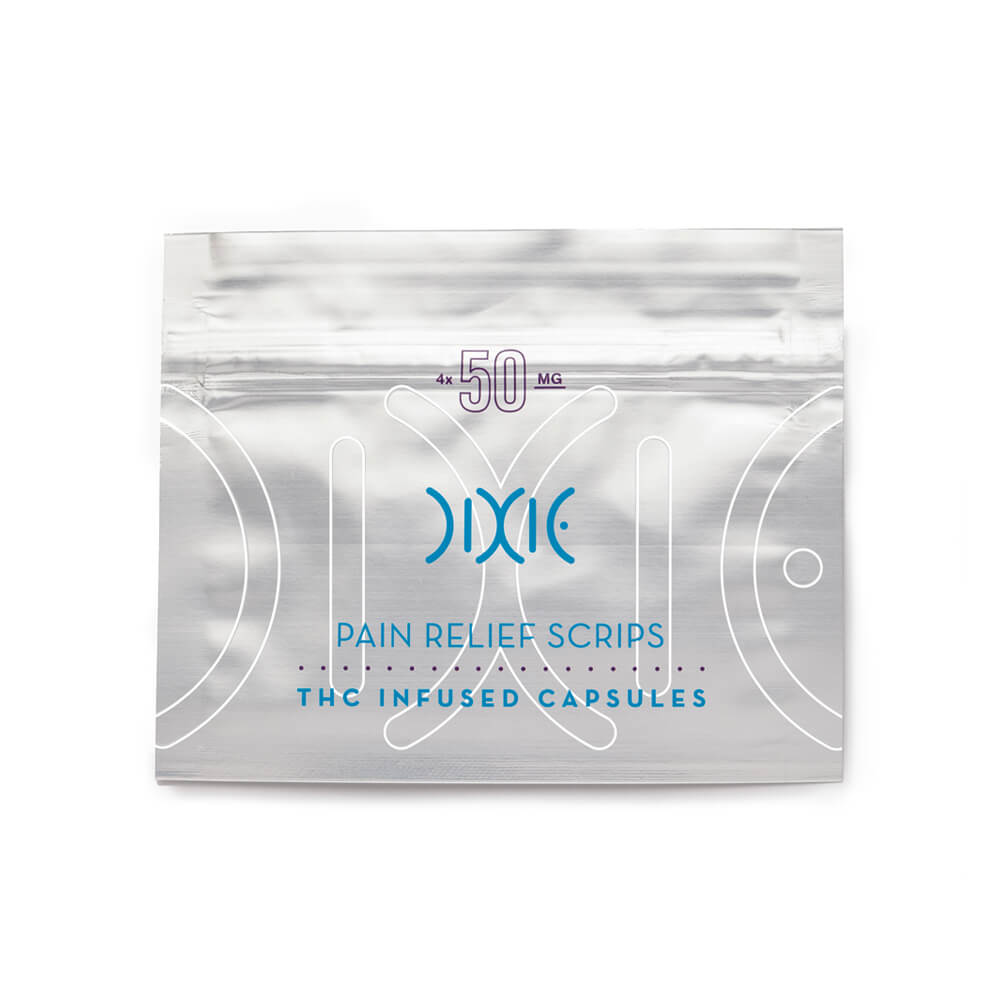 PAIN RELIEF SCRIPS
These Scrips combine the powerful pain relieving properties of THC with the relaxing and anti-inflammatory properties of organic willow bark and turmeric. They're both potent and perfectly natural.
These microencapsulated cannabinoids are available for medical use only
Scrips are an allergen-free option for cannabis consumption
Dixie Scrips are triple lab tested for consistency and quality

The intoxicating effects of this product may be delayed by two or more hours.
Delivery System: When consuming this product, your body will absorb THC through your tongue and the lining of your mouth, but the effects of THC will be felt throughout your entire body. This is just one of four ways your body can absorb THC.
Sign up to get deals and access to all things Dixie