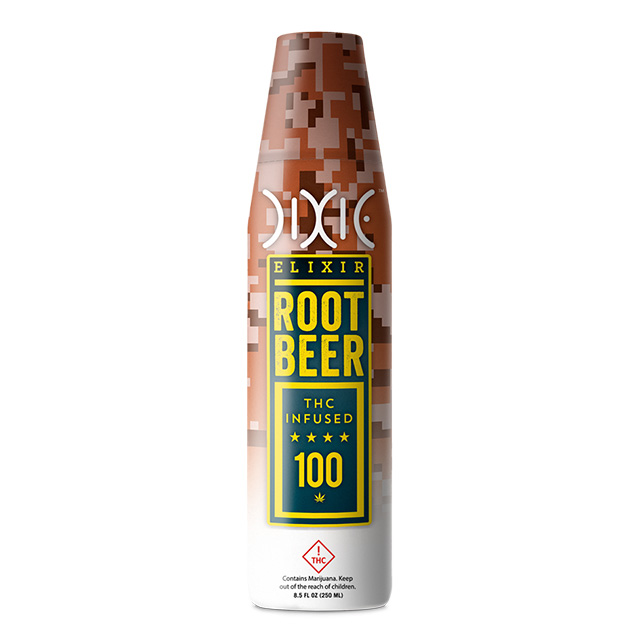 Limited Edition Memorial Root Beer
Thank you so much for your support of Dixie and our Veterans. You're on this page because you want to know more…So let us tell you what a great thing you've done by purchasing a Limited Edition Root Beer Elixirs (LERBE), and how you can do even more if you'd like. For every LERBE you purchase, we will donate 50¢ to the Veteran's Sportsman's Alliance (VSA). This organization is truly amazing and was actually recommended by several of our own Vets who work at Dixie. We know it looks like a lot of hunting, and that's part of it, but their primary mission is to get injured and disabled Veterans out of the house and hospital, and into the therapeutic surroundings of nature and outdoor adventure. In addition to hunting photos, on their site you will see amazing stories of Vets who have benefited from their care and a variety of outdoor adventure activities.
If you are as moved by VSA as we are, please feel free to donate the Veteran's Sportsman Alliance here. And thank you for your support of VSA, our Vets and of Dixie!
*Also Available in 200 MG per bottle and 12 MG per serving in select markets*
Elixirs come with a child-resistant dosing cap featuring a line at 15 ml allowing patients to find their perfect dose.
Elixirs are made with pure cane sugar and have no artificial coloring or flavors.
Homogenization technology increases bio-availability, and reduces uptake time.
First of its kind and exclusive to Dixie, the child resistant bottle is designed to hold carbonation.
INGREDIENTS: Carbonated Water, Pure Cane Sugar, Natural Flavors, Citric Acid, Gum Arabic, Guar Gum, Citrus Extract, THC Oil, Phosphoric Acid [preservative], Potassium Sorbate [preservative], Quillaja Extract [emulsifier].

The intoxicating effects of this product may be delayed by two or more hours.
Delivery System: When consuming this product, your body will absorb THC through your tongue and the lining of your mouth, but the effects of THC will be felt throughout your entire body. This is just one of four ways your body can absorb THC.
Sign up to get deals and access to all things Dixie